NEWS
-----
25th Feb 2022
Louise Walport, group leader at the Crick and fellow RaPID aficionado visits Copenhagen. Nice brunch with the group.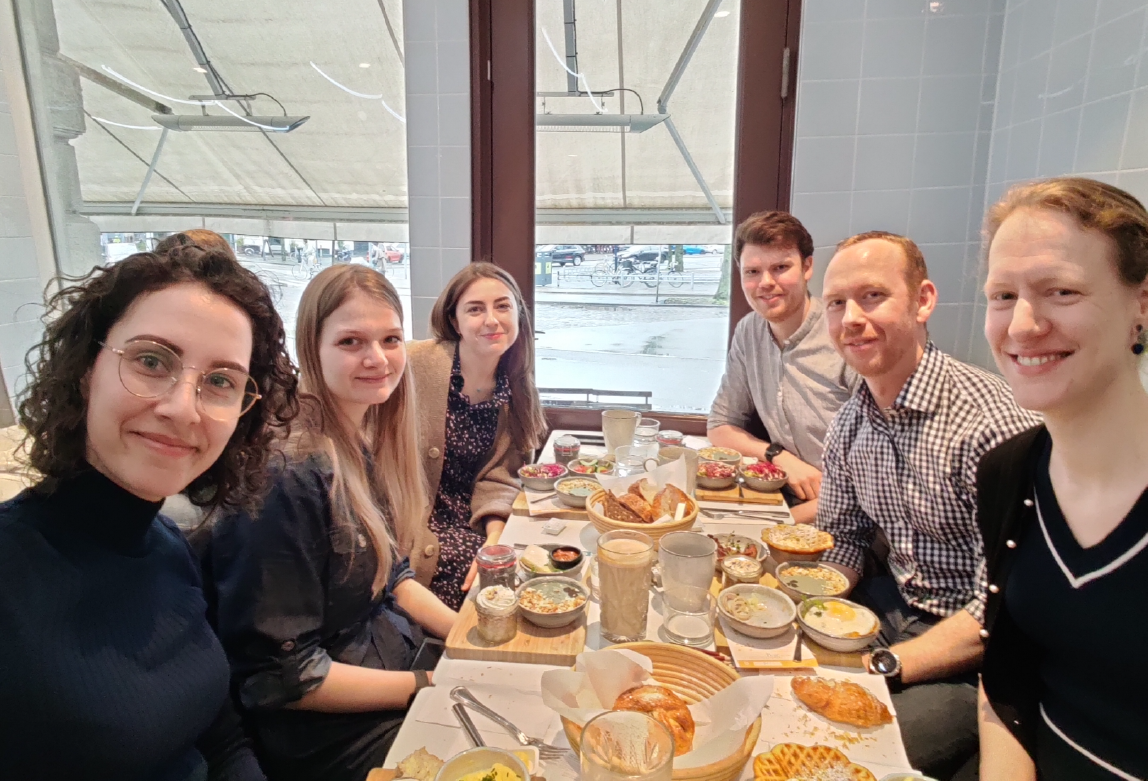 -----
3rd Dec 2021
Rogers lab Christmas party. All the Danish festive foods.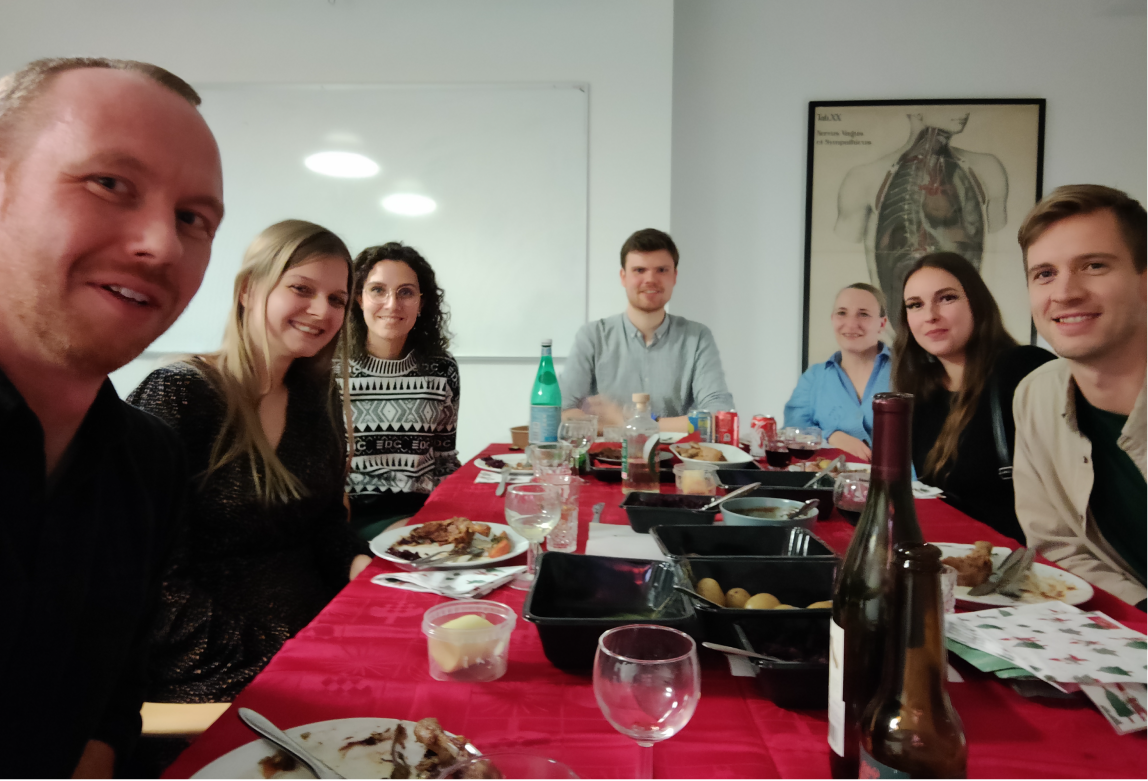 -----
16th Sept 2021
Group dinner to welcome the new students and visiting scholars to the lab. Interesting Thai food in Christiania, an interesting place.
-----
6th Sept 2021
Masters students Irene Olivas-Cano and Iben Jensen join the lab and start 'bootcamp'. Welcome!
-----
1st Sept 2021
CBP Annual retreat. Superb workshop on creativity, by Itai Yanai and Martin Lercher of the 'Night science' podcast. Warm-up exercise was an engineering task of the sort where children often outpreform adults. Mine and Fabian's tower was pretty good, draw your own conclusions.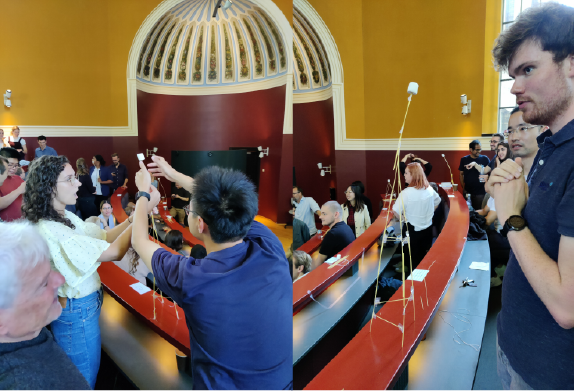 -----
30 July 2021
Lab summer activity: boating around Copenhagen harbour. Some surprise Danish weather, but mostly nice and sunny.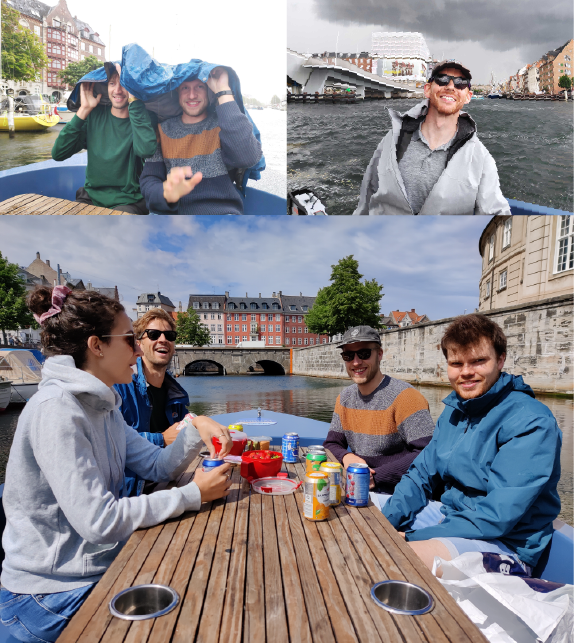 -----
16 April 2021
Paper on N-methylated cyclic peptides for Lys48-ubiquitin chains now out in the April issue of RSC Chem Biol, alongside two (!) papers from our neighbours in the Olsen lab.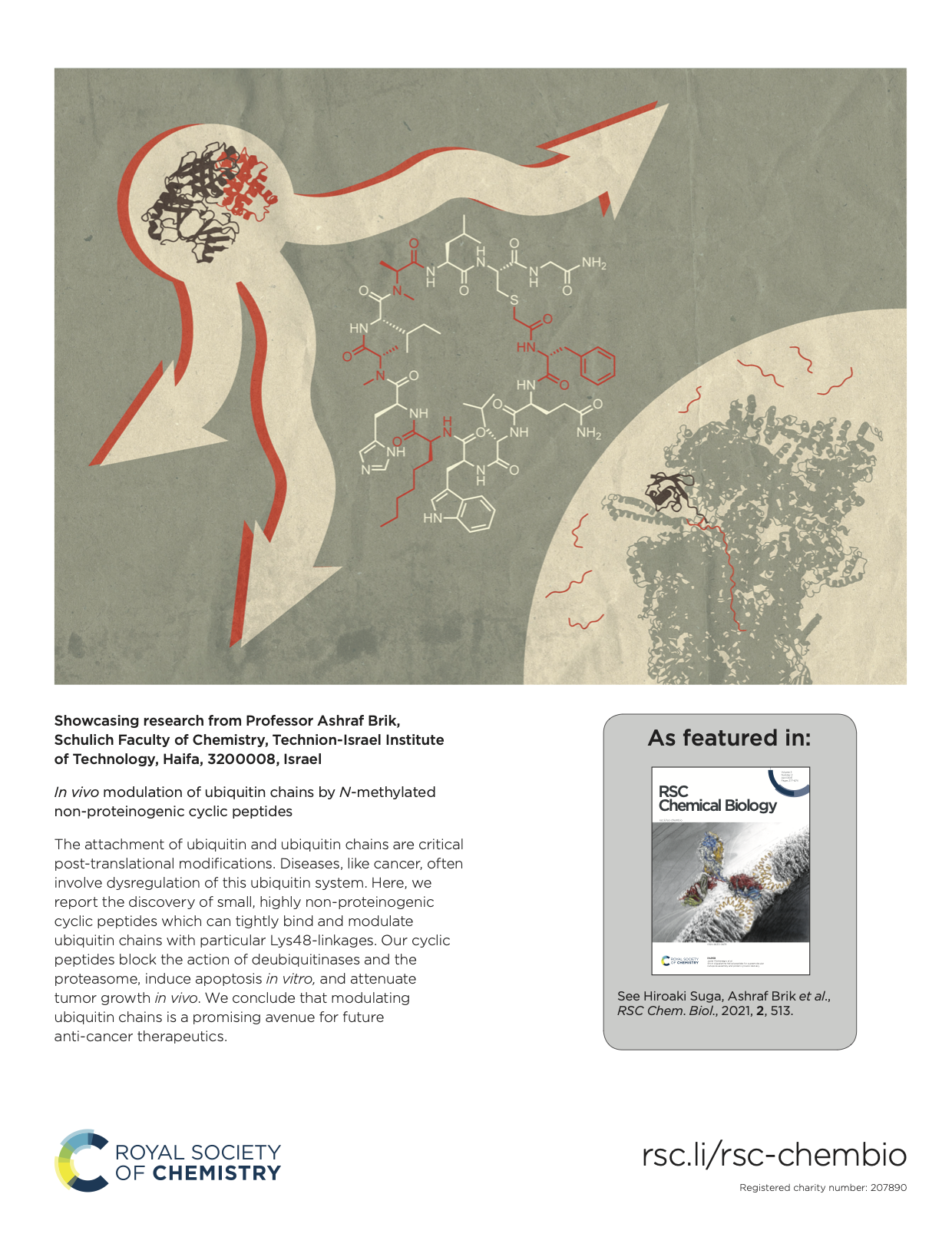 -----
01 April 2021
New paper featuring deep mutational scanning of a cyclic peptide. Structure-activity relationship of ipglycermide binding to phosphoglycerate mutases.
-----
06 Jan 2021
It's snowing.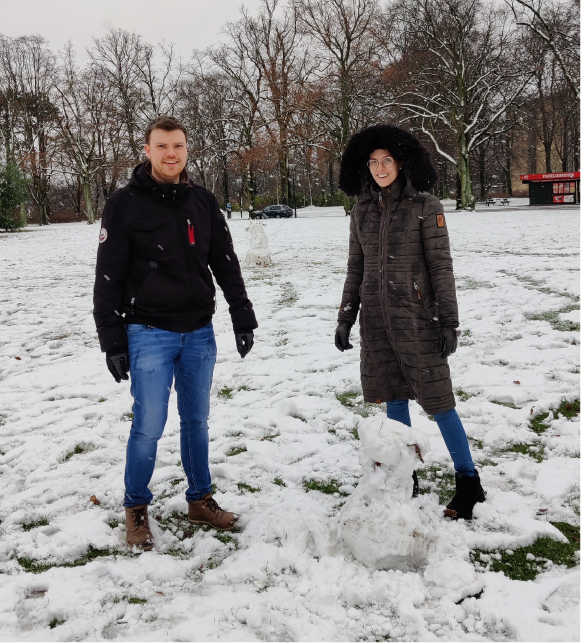 -----
18 Dec 2020
New PhD student Janina 'Nina' Dahmen joins. Just in time for 2020, well done Nina.
-----
16 Dec 2020
One of the last Joe-in-Suga-lab publications, and it's a good one: new cyclic peptides with function in animals. In vivo modulation of ubiquitin chains by N-methylated non-proteinogenic cyclic peptides
-----
16 Nov 2020
New PhD student Fabian Hink joins. Glad to have you on board Fabian.
-----
22 Aug 2020
Joe can't walk up the stairs.
-----
21 Aug 2020
Inaugural Center for Biopharmaceuticals (CBP) triathlon, along the Amager coast.
-----
14 Aug 2020
Center for Biopharmaceuticals (CBP) Masters student's presentations and BBQ. Promising science, tasty food and Danish summer games.
-----
04 June 2020
First Rogers lab review and first publication proudly stamped "University of Copenhagen". Peptide Folding and Binding Probed by Systematic Non-canonical Mutagenesis
-----
28 May 2020
Joe's first day at ILF and in the new lab space. There's plenty of work to do.
-----
01 May 2020
Joe lands in Copenhagen and begins quarantine. Denmark and ILF is in covid lockdown, but prep for the lab (i.e. shopping) starts thanks to Janne and Heidi.